So, you have recently opened up a new office, expanding, or just got into business, congratulations! It is a great step and in most cases, results in employing more people. You are probably looking for the best people to hire which can be tricky at times. So what can you do to attract the best possible talent and what are the tips to secure the candidate you have been looking for? First of all,
Know what you are looking for
It seems obvious but, its not. Companies and hiring managers are often vague towards explaining their needs and this will be reflected on the job description and thus the candidates those companies will attract. If you are making use of the services provided by an agency (like Marcus Donald), they are going to contact you in order to discuss your needs and create a job description for you which reflects what you are looking for from a candidate. If you are not working with an agency and your needs are not addressed on the job description, chances are the candidates you attract are not going to satisfy you. And it will be your fault, not theirs.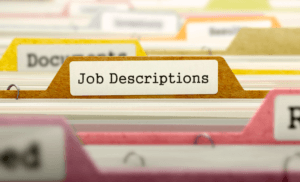 So, before you put out that job description, make sure you devote enough time to understand your business needs and you are able to translate that into the person specifications (in terms of job title, role, requirements of the candidate).
After you are done with the understanding part, you need to present yourself. Your company's culture, technology, alignment, employee relations and opportunities need to appear through the job description, your website and your social links. Candidates will not only look into the job spec, Google is always a good friend to reach out when candidates are looking for jobs.
Look a little closer first
Mostly for larger organisations or multinationals, consider making the hire internally! Many times the perfect candidate is just sitting on the corner office and all you have to do (after you ask them on whether they would like to take on that new role) is to find someone to replace what they are currently doing! Finding someone new for a new role is harder than finding someone new for an existing role since you thoroughly understand the existing role's needs and the skills required. This reduces all the fuss around recruiting someone new for the new role, it reduces the risk of hiring the wrong person and it gives current employees the opportunity to further explore their talent and ability to perform on different tasks.
Be honest
Being an honest employer is definitely going to keep your current employees loyal and secure the candidate you have been looking for. Job seekers are more likely to leave reviews for employers than current employees and the reason being they are feeling more secure to do so. And they are even more likely to leave a bad review than a good one. Websites like Glassdoor are very handy for job seekers; they can easily find reviews from other job seekers regarding interview processes or questions being asked as well as reviews from current employees. Therefore, lying on the job description (i.e advertising a one-year role when in reality you only need someone for 3 months) will not be helpful in the long-run and may result in job seekers seeking work elsewhere.
Interviews
First of all, do not let the candidate wait! Everyone has deadlines and things that need to be done. Plan ahead and if you feel that you do not have time to meet the candidate, ask to reschedule. It is important to set enough time aside for the candidate's interview; to discuss about the candidate, the role and any other questions the candidate or you may have.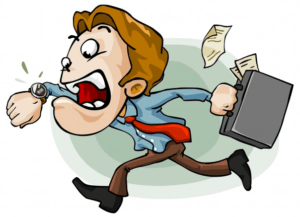 Many candidates are terribly stressed over a 5-minute delay while employees many times think that its okay to let the candidate wait since they have that really important project going on, NO! If you let the candidate wait more than 10 minutes (or the interview process is rushed) then you are not respecting that future job seeker and they are going t0 get that feeling too. It is the first offline impression the candidate gets from you and a rushed appointment is not going to do the trick.
Secondly, ice-breaking questions. Not too many, not too little. Too many would be to get to know about how the candidate's second grade school teacher broke her leg and too little would be to ask them about their day (which has probably -and hopefully- been all about that interview).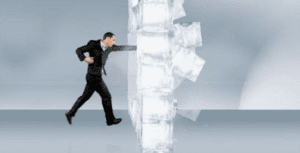 Ask the candidate where they are coming from, where they live in London or what are their hobbies. Don't just ask "So tell me James, what are you hobbies?", no. Make a conversation with them, share your own experiences and get them start talking on their own instead of you sitting on the other side asking a number of questions.
If you can then lead the conversation towards the role and start asking questions regarding their experiences (while keeping the conversation relaxed) then you will achieve a better interview for both sides. Interviews are stressful for many people and the reason being they used to be very formal and impersonal in the past. You may still be able to understand If they can perform well on the role by asking a set of pre-written questions but it is a lot more than that! It all comes down to
COMPANY CULTURE
and whether the candidate would a good fit, cooperate with other members and most importantly be happy on their new role. Because you want your employees to be happy, to be productive. A relaxed conversation (instead of a Question-Answer-Question-Answer type of interview) will help candidates show a few more aspects of their personality and character and you will be in a better petition to judge upon their fit on the company and the role.
Lastly, show the candidate around!!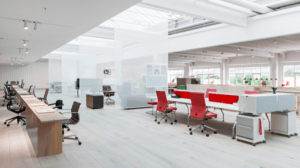 This is a two-way benefit; the candidate better understands the culture and atmosphere of the office and you can observe how the candidate reacts to that environment and how she/he may interact with any colleagues you might introduce them at.
It may not be as representative as seeing the job seeker on the job, as candidates are probably stressed or overthinking about the interview (let's hope you offered them a glass of water) but both sides can still get a good feel towards whether one is a good fit for the other.